So, yesterday is the unofficial new holiday where my chicken won...the best chicken of all BBQs at the Farm..heh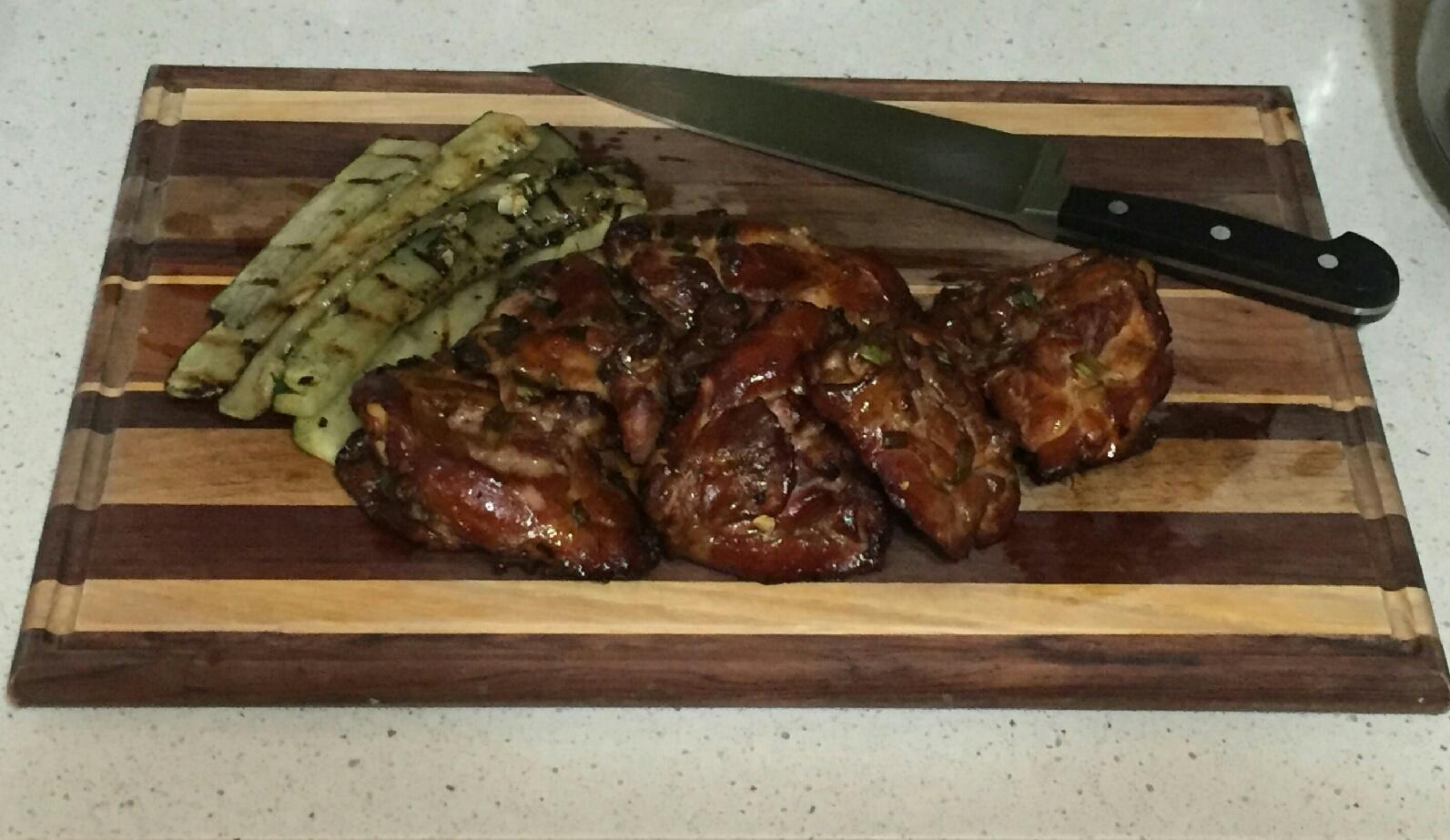 Mark your calendars, 11-05-16. It was a typical Saturday: tomatoes & peppers growing out back, sawdust in the air, and Tio Leo ready to BBQ. But then, the familiar took a turn - beyond the lathe, beyond the box. Riverside was unseasonably spring-like, slightly breezy but no rain...
Stories were often overheard at BBQ smokers, about some local-style marinade with a gluten free twist. The girl in the stories was always known as being quite handy, with an eclectic resume, and oddly never too busy for silliness or hard work.
But just as fireside stories seem unbelievable, so were the seemingly unlimited & widely varied acquired interests of the multi-talented girl. Here we find her apprenticing a kind wood working artist, learning & assisting in the backyard gardens of the Farm. Her secret, magical & delicious marinade had been swimming with the chickens overnight. Oh did we mention it also happened to be the eve of the autumnal Daylight Saving event?
Tio Leo had been known for his smoky BBQ recipes, and agreed to helm the fires for his #1 employee's marinated chicken main dish of the day. Ahh, the wafting delights drifted in the early evening air. Not BBQ smoke, but ethereal bliss...
Veggie fans, zucchini also happily danced in the mystery sauce. Chefs in the making, remember to rest any meat a bit to allow the saucy goodness to redistribute its juiciness. BBQ aficionados, throw caution to the wind and incorporate gluten free ingredients to your repertoire. Always sample as you prep & cook, it's not just a good hint but also fun (using a clean utensil of course).
And now, we have come to the happily ever after part: the awe-inspiring BBQ chicken, the welcoming company of all ages, and the unsolicited kinda sorta concession..a nice day had by all. Sponsored by Beyond the Box woodworkers and Tio Leo's Seasonings (not harmed in the making of the really nice girl's magic sauce but also not used, the girl's got skills). The End, for now...see ya!